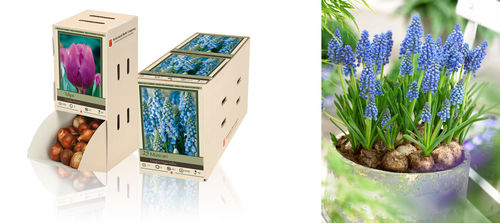 Fall Category
Management
Whether you have been selling Fall bulbs successfully for years or thinking about selling Fall bulbs for the first time, the ordering process can be overwhelming. Our catalog offers over 500 varieties, but space and budget are limiting factors.
The following is a helpful guideline on how to divide your order: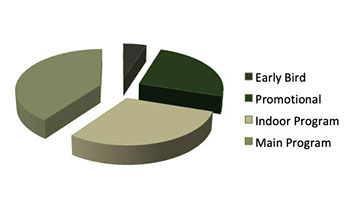 Suggested Program Breakdown
Jump start fall bulb sales

Many varieties are available as early as August
Make your business stand out

Largest selection in the industry

Bulk program for a total non "Big Box" store look

Prepacked program at standardized retail price points
Excellent tool for setting a positive price impression

Best value in the industry

Pallet Displays

 
Perfect for add-on sales and impulse purchases

Large variety of indoor bulbs available

Holiday gift ideas for shoppers

Extend your selling season
 Request A Catalog - Order a catalog online if you are not already on our mailing list.
Our Fall Catalog is available! We have salesmen in most regions of the country. They would be happy to stop in and visit with you. Otherwise, for additional help, our customer service representatives are available Monday through Friday from 9AM to 5PM Eastern time - 1.800.78.TULIP.