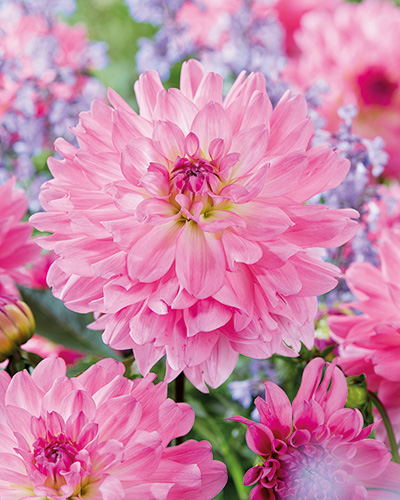 Calla Ruby Sensation
Spring
Collection
Our Spring 2013 catalog is packed with over 60 new and exciting products as well as our time tested line of selections that allow you to offer your customers both variety and guaranteed planting success. These include beautiful and vibrant flower varieties that come complete with information including bulb subdivision, heights, and bloom time. We've added a few new collections and offer new Point of Purchase materials that are sure to grab anyone's attention.  
New Varieties
Spring 2013
Calla Ruby Sensation

Caladium Pink Symphony

Canna Louis Cottin

Dahlia Moonlight Sonata

Dahlia Aitara Diadem

Dahlia Sun Explosion

Gladiolus Mardi Gras Mixture

Lily Coctail Twins

Lily Broken Heart

And many other great new additions! Request a Catalog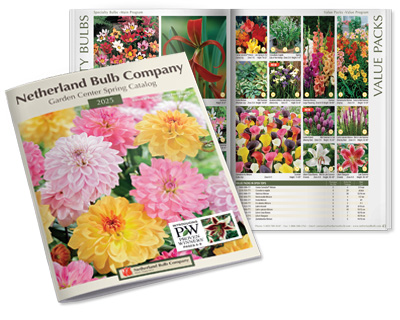 spring 2013 Catalog for Garden Centers
With so many bulbs to choose from and the many needs of my customers, what is the best way to plan my order? See Spring Category Management.
Our Spring 2013 Catalog is available! We have salesmen in most regions of the country. They would be happy to stop in and visit with you and help you custom build your bulb program. Otherwise, for additional help, our customer service representatives are available Monday through Friday from 9AM to 5PM Eastern time - 1.800.78.TULIP.
Request A Catalog - Order a catalog online if you are not already on our mailing list.