Holiday Collection
Gift Kits
Our Indoor Growing Kits are perfect holiday gifts, and we have many different value products, so there is something that fits everyone's budget.
Varieties
Paperwhite & Hyacinths in Glass

Amaryllis Red Lion in Ceramic Planter

Amaryllis Apple Blossom in Ceramic Planter

Paperwhites in Ceramic Planter

Premium Indoor Gift Display

Indoor Gift Display with Regular Gift Kits

Amaryllis Ruby Star in Ceramic Planter

Amaryllis Cutting Edge in Ceramic Planter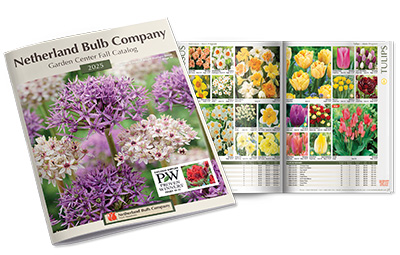 Click for 2017 Fall Garden Center E Catalog
They are avaliable from October through December, and are in our Fall Collection 2017 Catalog. Contact us for a catalog or to schedule a salesman visit to discuss your profitable bulb program.